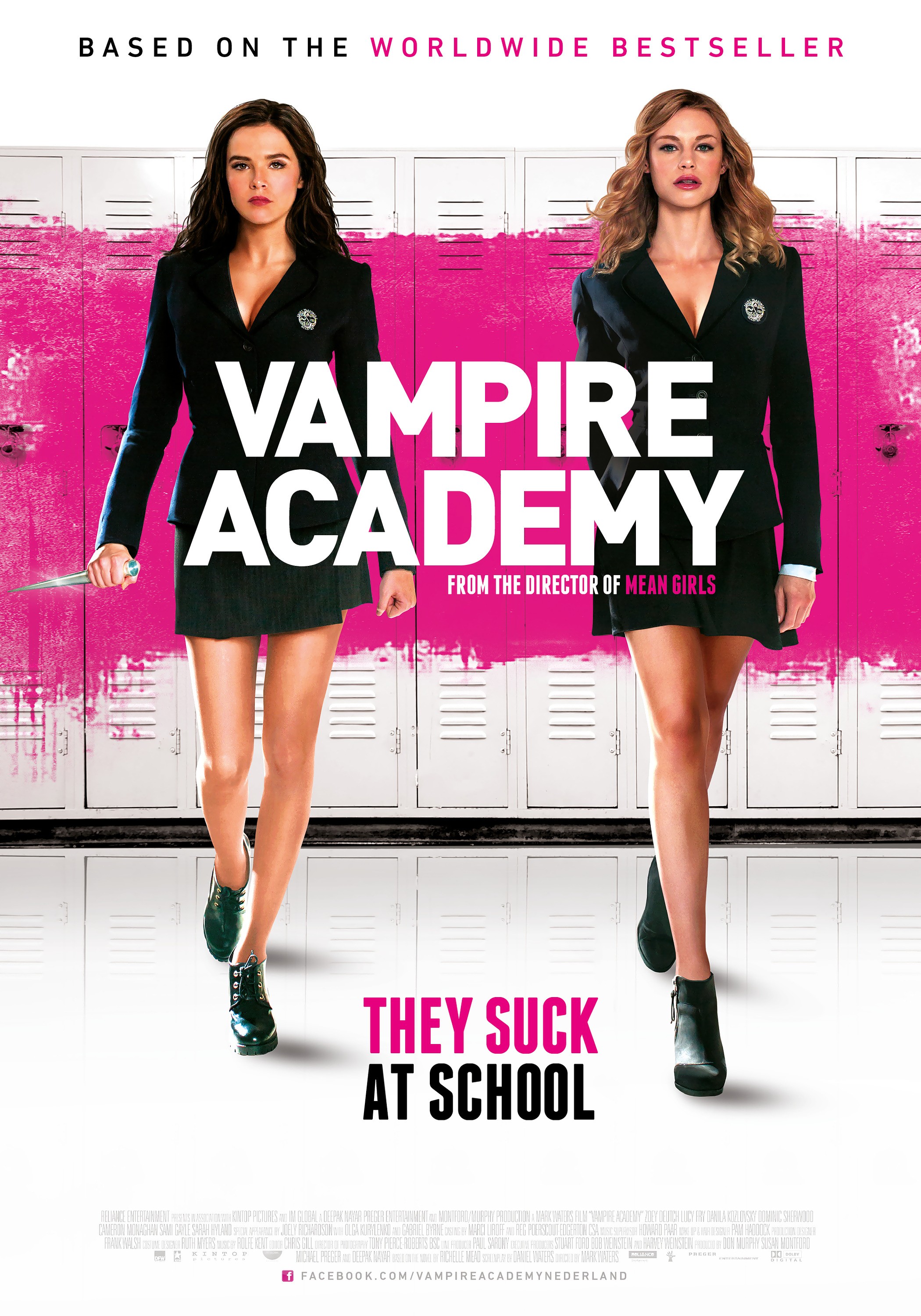 Theater Release Date:
7th February 2014
Available on DVD/Blu-Ray:
Yes
Overall:




Watched on:
DVD from Redbox
Starring:
Zoey Deutch -
Rose Hathaway
Lucy Fry
- Lissa Dragomir
Danila Kozlovsky
- Dimitri Belikov
Gabriel Byrne
- Victor Dashkov
Dominic Sherwood
- Christian Ozera
Review:
I haven't read the books that
everyone
else has--I never felt interested enough. But the trailer for this movie sucked (ba-dum-tss) me in and I had to watch. I rented the movie and made cookies & cream popcorn, ready for disappointment. But I surprisingly enjoyed it!
Because I haven't read the books, I had no idea what would actually happen in this movie. I didn't know any of the characters or the basis for the movie. And for that reason I felt like I was in the dark for some of it. Some things seemed jumped over or random or just out of place. I would guess it would be because they assumed most viewers have read the book.
All of that aside, I loved the casting. Especially Rose, played by Zoey Deutch. Everything from her one-liners to her physical movements, she was just purely enjoyable and my favorite thing about the movie. Her fighting stance and physicality made me want to work out and possibly take up some sort of boxing training or Tae Kwon Do. I kind of want to be a bad ass.
The Vampires. Even though this movie is called
Vampire
Academy, and everyone is a vampire, or half vampire (aka Dhampir) I didn't feel focused on that aspect at all. Is was more directed towards the friendships, romance and basic high school drama with the exception of Lissa being a vampire princess and trying to keep her and everyone else safe from the Strigoi. Basically they're rogue & evil vampires with no remorse for any one or anything.
The ending left enough open that (I'm hoping) they'll go ahead with the sequel, Frostbite.
I may even read the first few books in the series by then.
If you haven't read the books, I recommend you watch this movie. It's funny, has action, romance, and a kick-ass heroine. I won't recommend if you've read the books, only because I don't have an inkling on how they compare. But if you've read the books and seen the movies, let me know what you think!!
Movie Trailer:
More on:
Official Website
|
IMDb
|
Wikipedia
|
GoodReads