The King of Dramas
Korean Title:
드라마의재왕
Genre:
Romance, comedy, drama.
Number of Episodes:
18
Watch on:
Dramafever
|
Viki
Starring:
Kim Myung-min, Jung Ryeo-won, Choi Siwon, Oh Ji-eun, Jung Man-shik.
Synopsis: Set against the backdrop of the Korean entertainment business, The King of Dramas revolves around Anthony Kim (Kim Myung-min), the brilliant CEO of a drama production company who will do anything and everything for the sake of money, fame and success. He is known to possess the Midas touch as he has created blockbuster dramas and Hallyu stars. When a death on the set precipitates his fall from grace, Anthony attempts to regain his former status by putting the drama Kyungsung Morning on air. And to accomplish that, he needs the help of idealistic Lee Go-eun (Jung Ryeo-won), who dreams of becoming a top writer someday, and the handsome but egoistic actor Kang Hyun-min (Choi Siwon).
Thoughts:
*WARNING: Some of the pics towards the end may be a spoiler*
When I first started this drama, I expected it to be a romantic comedy, but the first five minutes are nothing but action and excitement. Meeting Anthony, I wasn't sure if I'd like him, he seemed to be quite an ass. He lied to Lee Go-eun to get her to help him with a drama then makes a man drive
way
over the speed limit to get the tape to the studio in time, which resuted in his death.
He is fired, obviously, and I thought it rather funny. I did not care for his selfishness.
Lee Go-eun was immediately a favorite, if not for her character, than her fantastic hair! Seriously, I was jealous the entire 18 episodes.
I digress.
Lee Go-Eun is an aspiring writer and wants nothing more than to get her drama on the air. After a promise from Anthony that he'll get it on the air if she helps him, she believes her dreams are coming true. But of course, being the selfish one he is, he lied to her. And I lost a little more faith in him.
Things started picking up when Anthony decides he
will
use her drama and does everything he possibly can, despite his nemesis every attempt to bring him down, to get this drama on air. They go on a hunt to find the biggest stars in Korea. Enter Choi Siwon and his character Kang Hyun-min, and now we finally have the comedic relief. His laugh. His faces. His body. [Whoa there.] And his excessive use of the phrase "Oh my God, Jesus Christ."
Almost every other drama Choi Siwon has played in, he's been the lead actor, so it was nice to see him in a completely new role while not being the lead. He's probably my favorite singer-to-actor in Kpop, so of course I was excited to see him in this.
When they finally get their leading lady, the gorgeous Sung Min-ah--who happens to be with a rival company as well as Anthony's ex (hello drama)--they have all they need to make the drama.
And finally I start to get a feel for Anthony being a human with feelings after we meet his blind mother and learn about how much he struggled in the past without a father.
The romance in this drama seems obvious but at the same time isn't quite canon, and for a lot of the drama I really didn't know who would end up with whom or if there would ever actually be a full on romance. With that being said, I loved when Lee Go-eun spent any time with Anthony and the very....
very
rare times she was with Kang Hyun-min were as entertaining. He always managed to make a joke, even if she didn't find it funny, and he always made me laugh.
Towards the end when I heard there would be an extension from 16 to 18 episodes, I wasn't very happy. It's very rarely a good thing. They end up stretching things out and adding a plot that is so left field it makes you wonder if they changed writers, directors, locations, actors or if it's all a joke.
But to my relief, though there was a plot change, it was actually nice. I was expecting one thing to happen and they completely surprised me. Anthony learns devastating news and I was just sure everything would work out how he thought it would. But surprisingly, it didn't...but that didn't stop a beautiful ending. I got a little emotional, but no tears were shed.
The bickering between Sung Min-ah and Kang Hyun-min is perfect. The relationship between Lee Go-eun and Anthony was perfect.
At the end of the drama, I was satisfied. I felt like I got a full drama and I couldn't really think of anything that was left unsaid or open ended. I plan on watching more dramas starring all of these actors, especially the lead actors!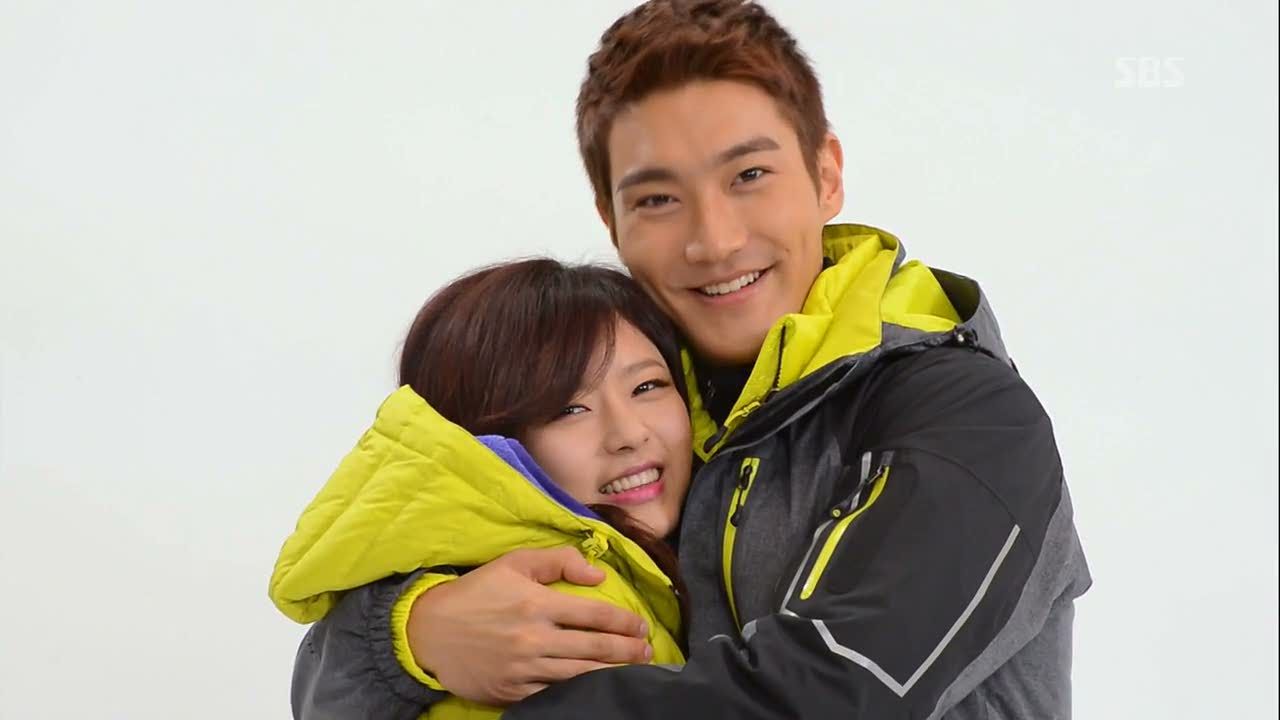 Rating:
½